Regular price
£49.99
Sale price
£37.99
Unit price
per
Sale
Sold out
Experience nature's healing embrace right at your fingertips (or toes)! Our Grounding Mat is your bridge to the earth's rejuvenating energy, designed to recalibrate your spirit, mind, and body.
🌱 Recharge, Renew, Relieve
Tap into the energy reservoir of our planet, channelling it directly into your body. The rewards? An invigorated spirit, less pain, and a surge of vitality that makes every day brighter. Simply plug our grounding mat into your wall socket and you're ready to go.
🔌 Safety First, Always
Your well-being is our top priority. Our products are tested by a certified electrician, ensuring you're Truly Grounded and safe. Only the ground connection is used, and we've gone the extra mile by incorporating a 100k Ohm resistor. In the rare chance of an electrical hiccup at home, you're safeguarded.

🔎 Studies have Shown Many Health Benefits
Grounding has been shown to reduce inflammation, bolster immunity, improve cardiovascular health by decreasing blood viscosity, and balance vital physiological processes for overall well-being.

🔗 High-Tech Meets Mother Nature
Crafted with conductive PU leather and foam, our mat is your direct link to the ground. Using the provided cord and UK adapter, you'll be in sync with the Earth's essence, no matter where you place it — atop carpets, tiles, or under your favourite lounge chair.
🌌 Natural Remedy for Modern Ailments
Feeling the weight of restless nights or tension headaches? Our Grounding Mat offers natural relief to the contemporary challenges we face, be it restless leg syndrome, insomnia, or daunting migraines.
👜 Your Travel Buddy
Light and portable, it's perfect for those on-the-move moments, ensuring you remain connected wherever life takes you.
🖥️ Stay Grounded, Even While You Hustle
Position it at your workstation, or while binge-watching your favourite series. Let your feet soak in its energy or let your wrists connect while you tackle those emails. It's the perfect companion for the modern techie!
Embark on a journey of holistic wellness and feel the Earth's embrace like never before. 🌟
Materials

Made with PU leather and SBR foam, breathable and comfortable. Waterproof coating prevents damage from spilled drinks or other accidents. Durable rubber base prevents it from sliding around on the desk while using it.
Shipping & Returns

Free Shipping. 30 days money-back guarantee.
Care Instructions

The goal of Earthing is to keep your body's electric system running at its best. A long-term approach will allow you reach maximum benefits from this natural process, so it should be done as much as possible!
Share
View full details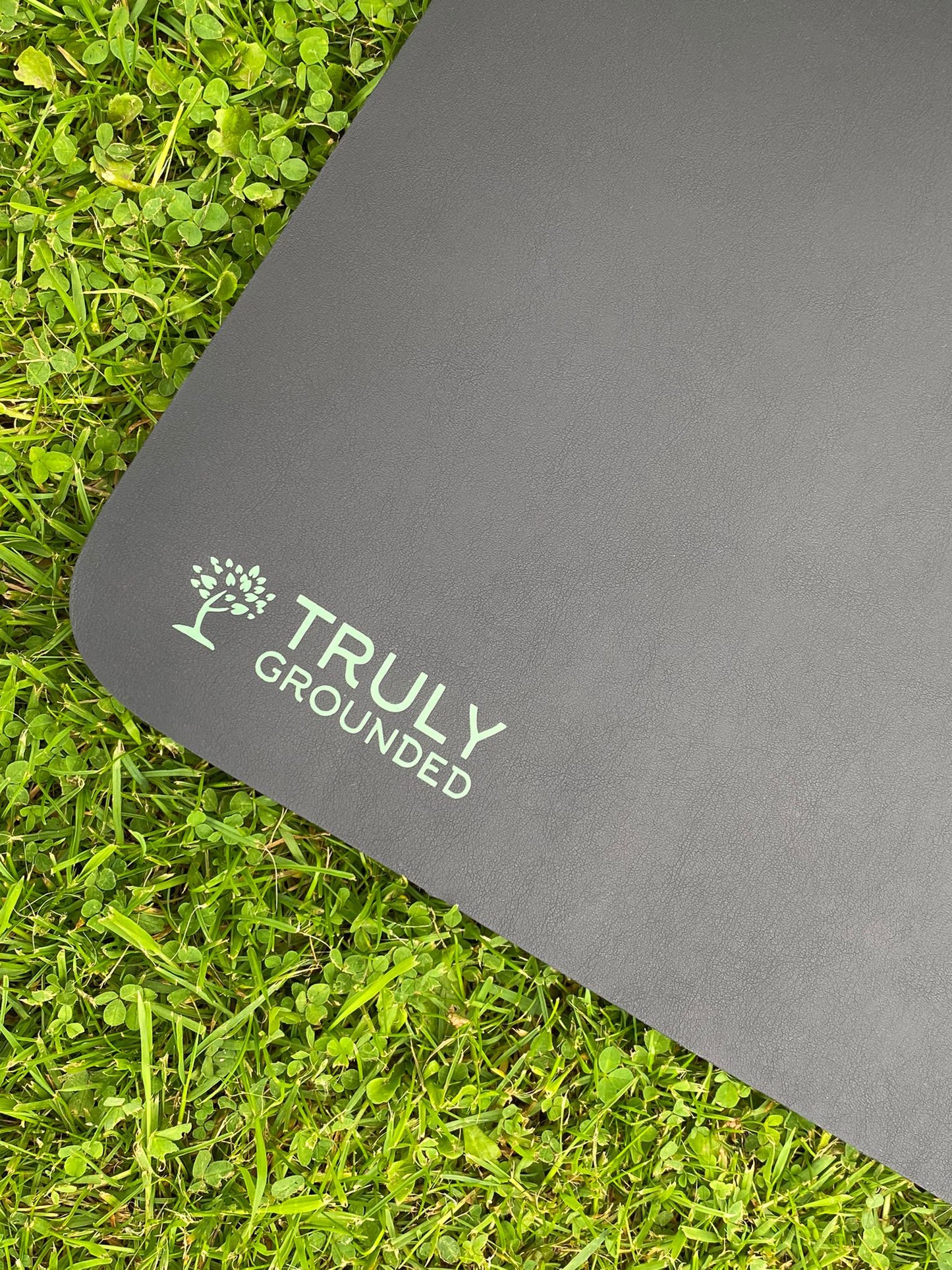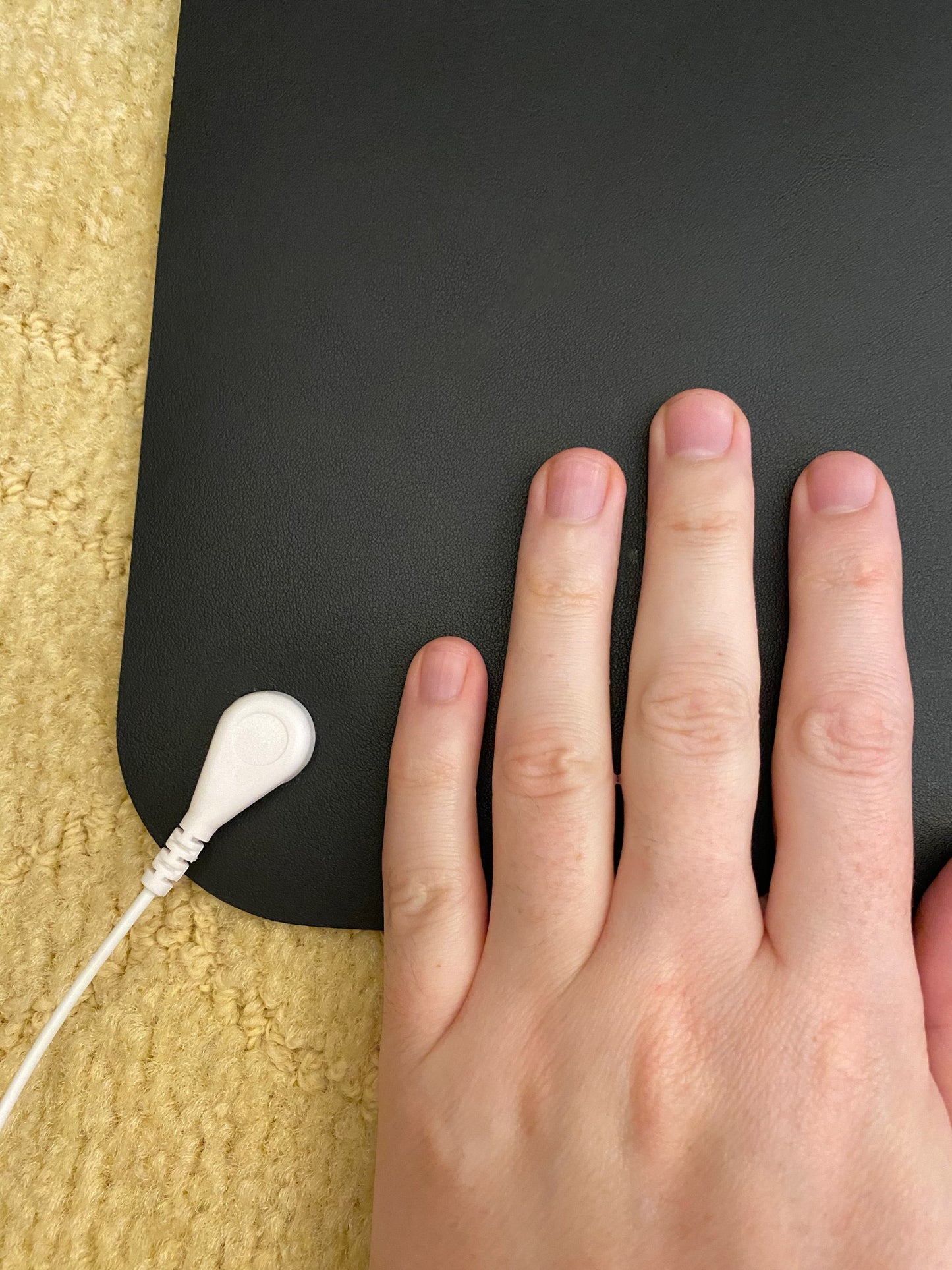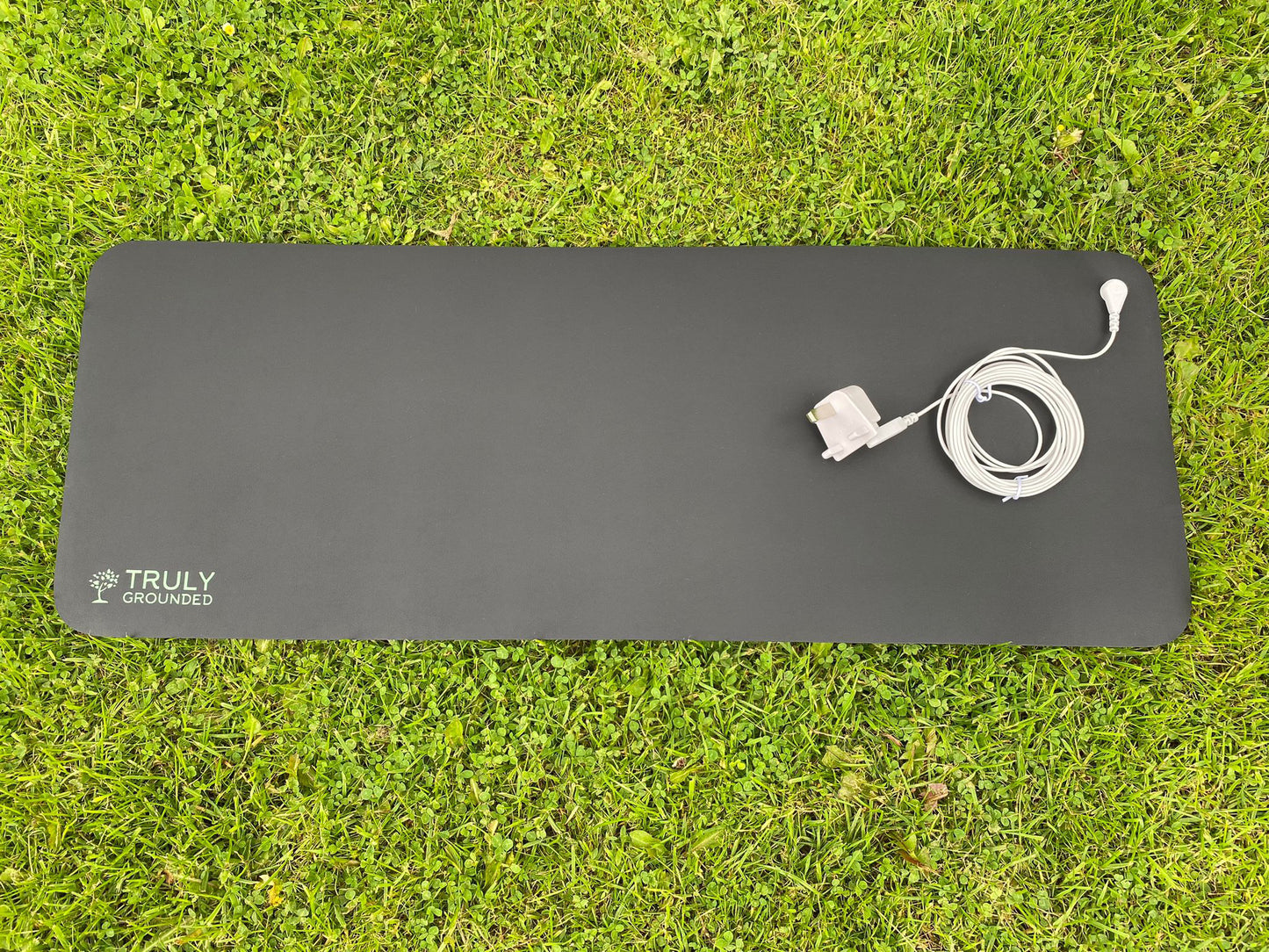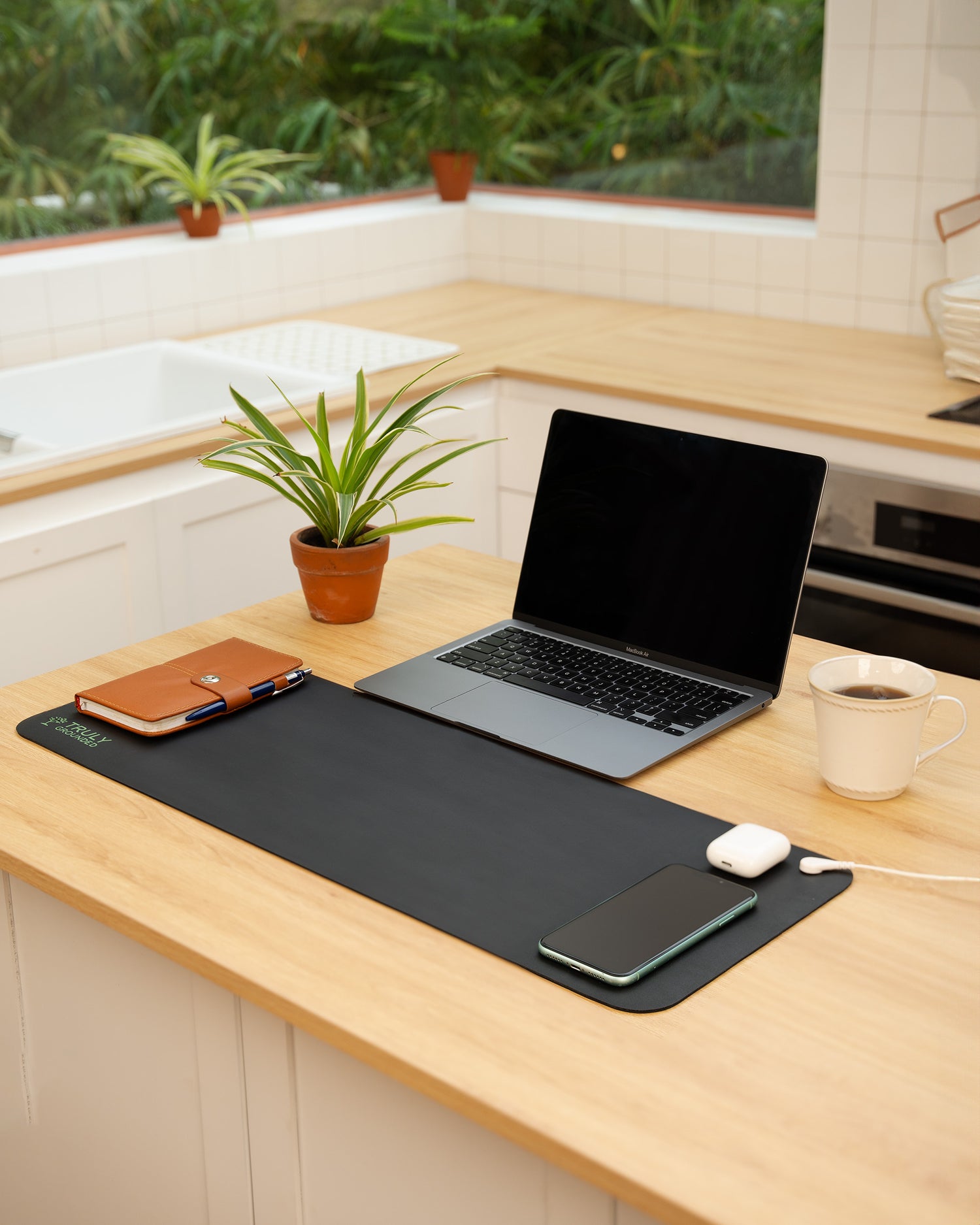 The Benefits of Grounding whilst you go about your day
If you're looking for a way to enjoy the benefits of earthing whilst you work or go about your day then this mat is the perfect choice.

Whether it's due to city living or cold weather, not everyone is able to get outside and touch the grass on a regular basis.

The next best thing is to ground yourself from the comfort of your own home using our grounding mat.
Free Shipping

We ship all over the UK at no extra charge.

30 Day Money-back Guarantee

Any problems? No worries, get in touch with us on our contact page. If we can't resolve the issue then you can have your money back.