Regular price
£99.99
Sale price
£79.99
Unit price
per
Sale
Sold out
🌿 Embrace Nature's Balance During Yoga 🌿 Unveil a deeper connection in your yoga practice with our Grounding Yoga Mat. Merging the ancient art of yoga with the earth's grounding energy, this mat is designed to harmonize your spirit, mind, and body, enhancing your yoga experience.
🧘‍♀️ Revitalize, Align, Heal Engage with the Earth's healing power in each yoga pose. Our mat channels this natural energy, fostering a rejuvenated spirit, reduced discomfort, and a burst of energy to brighten your yoga sessions. Simply unroll the mat, connect it using our supplied cord and UK adapter, and begin your journey to well-being.
🌐 Safety in Serenity Your well-being is our top priority. Our products are tested by a certified electrician, ensuring you're Truly Grounded and safe. Only the ground connection is used, and we've gone the extra mile by incorporating a 100k Ohm resistor. In the rare chance of an electrical hiccup at home, you're safeguarded
🔍 Health Benefits Backed by Science Grounding has shown promising results in reducing inflammation, strengthening immunity, enhancing cardiovascular health, and stabilizing key physiological processes. Combine this with yoga and you're sure to enjoy a boost in well-being with every session.
🌲 Innovative Design Meets Natural Wellness Crafted with conductive materials, our yoga mat ensures a constant grounding effect throughout your practice. Whether in a studio or at home, our mat keeps you linked to the Earth's nurturing energy.
🌃 Soothing Remedy for Modern Yogis Combat the stress of daily life with our Grounding Yoga Mat. From easing insomnia to alleviating tension, this mat offers a natural solution to modern challenges, enhancing the therapeutic effects of your yoga practice.
🛫 Yoga on the Go Lightweight and portable, our yoga mat is ideal for yogis on the move. Stay grounded and centered, no matter where your yoga journey takes you.
🧘‍♂️ Stay Grounded in Every Pose Perfect for all yoga styles, this mat helps you stay energetically grounded whether you're flowing through Vinyasas or holding a meditative pose. It's the ultimate companion for the modern yoga practitioner.
Materials

TPE Foam + Conductive Leather
Shipping & Returns

Free Shipping. 30 days money-back guarantee.
Care Instructions

The goal of Earthing is to keep your body's electric system running at its best. A long-term approach will allow you reach maximum benefits from this natural process, so it should be done as much as possible!
Share
View full details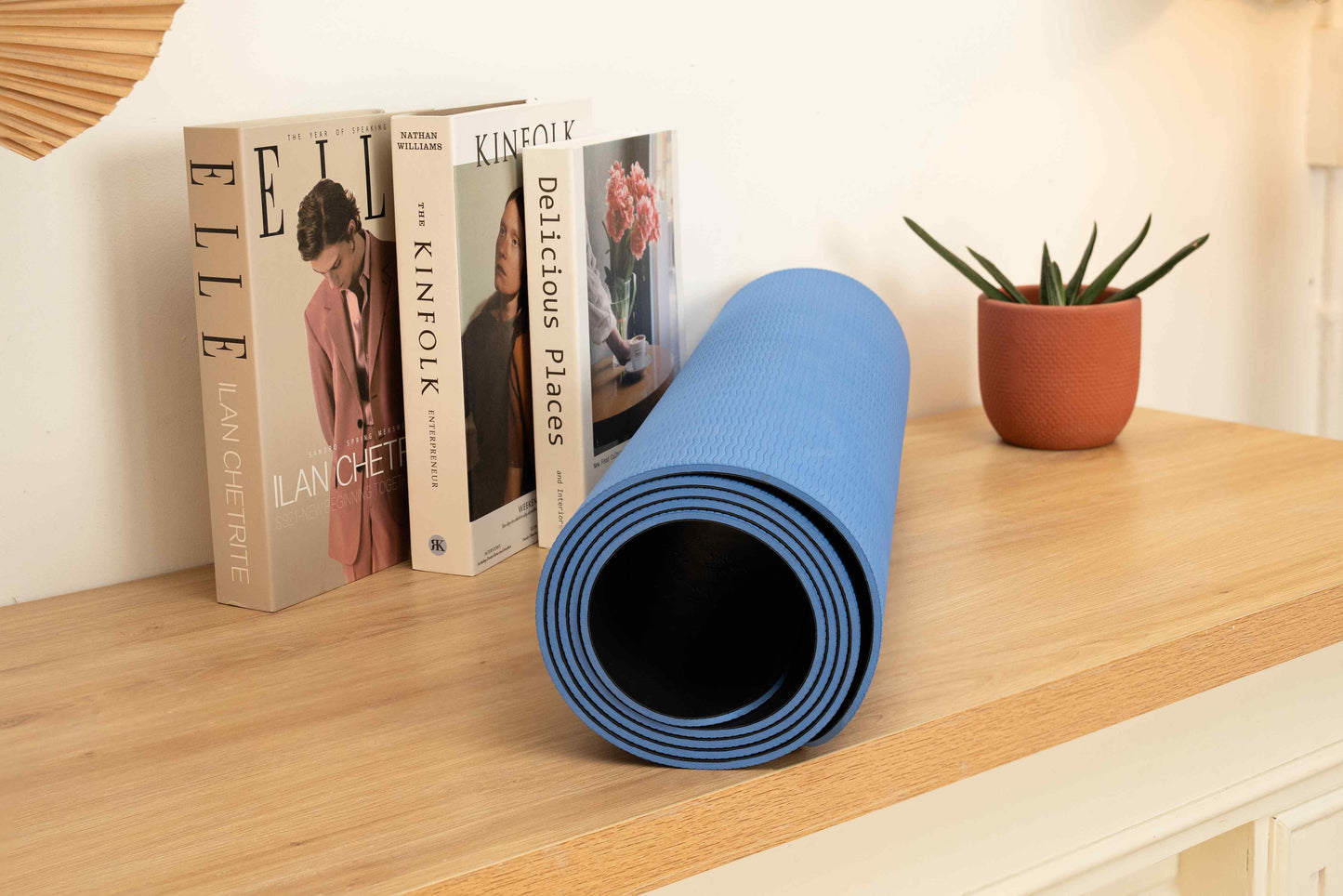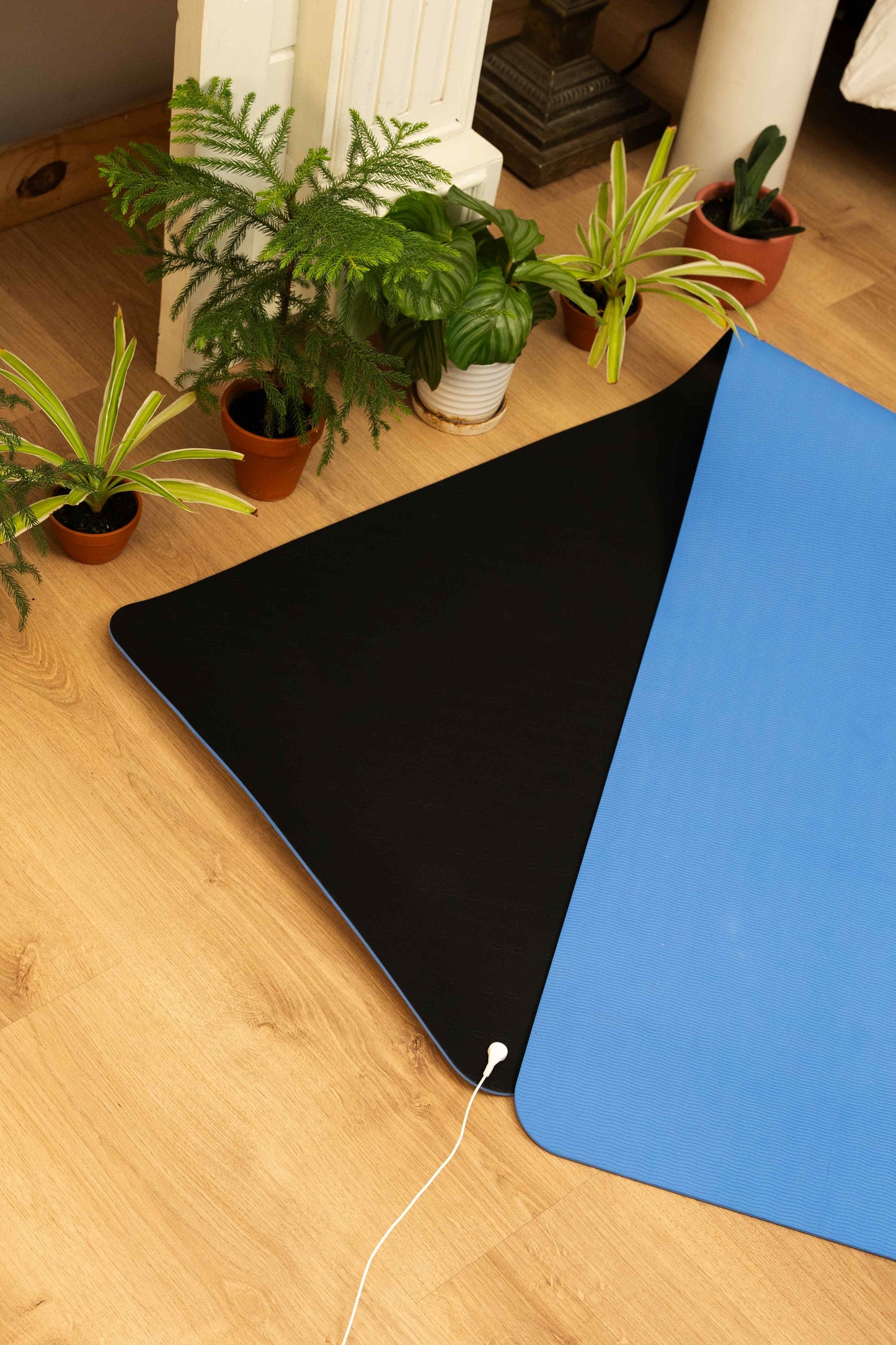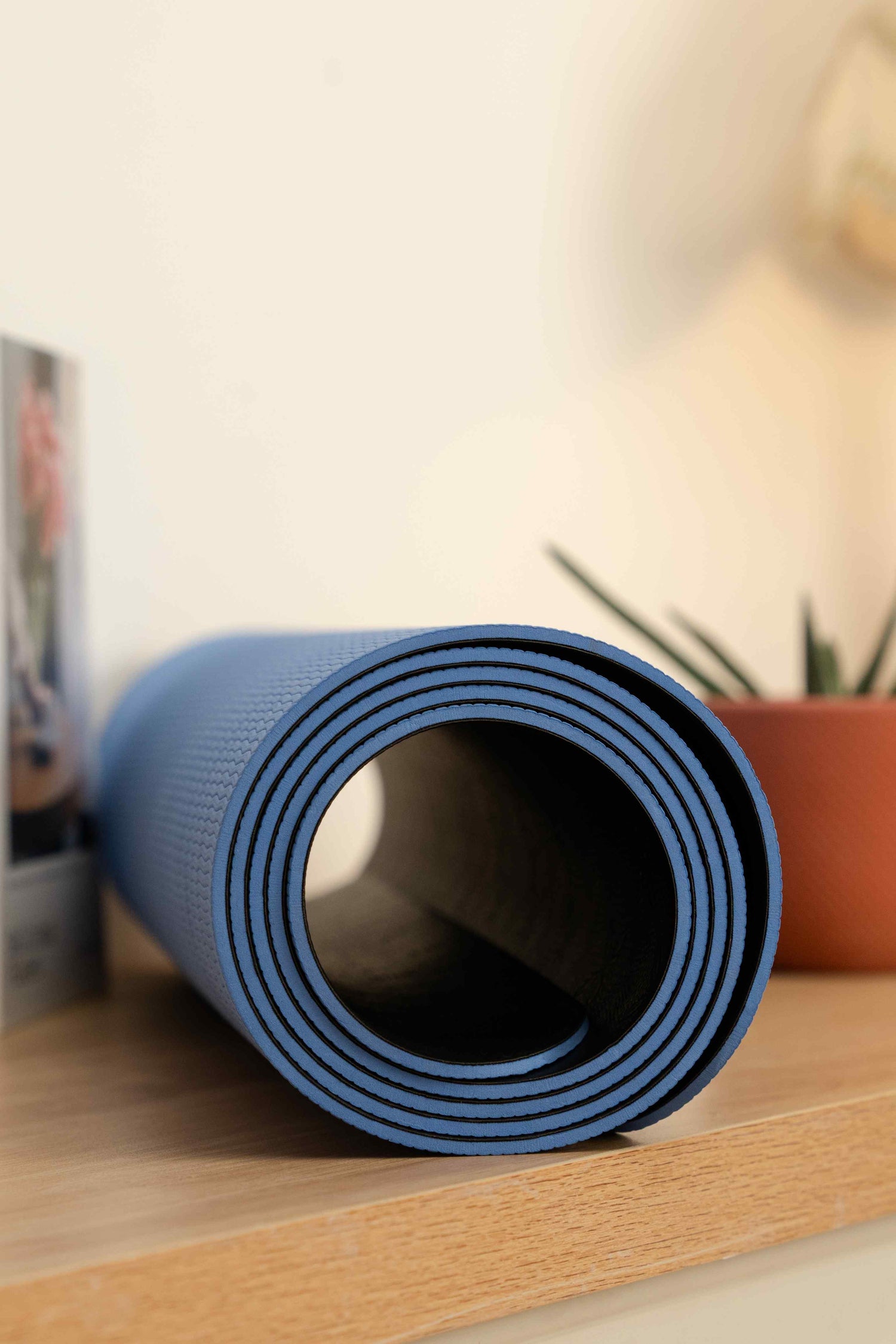 The Benefits of Grounding whilst enjoying your yoga practice
Our Grounding Yoga Mat offers a unique opportunity to connect with the Earth's natural energy during your practice. This grounding effect has been shown to reduce stress, decrease inflammation, and improve overall wellness, amplifying the benefits of your yoga sessions. Experience a deeper sense of calm, increased physical comfort, and a harmonious balance of mind and body, making each yoga pose not just a physical exercise, but a step closer to holistic well-being
Free Shipping

We ship all over the UK at no extra charge.

30 Day Money-back Guarantee

Any problems? No worries, get in touch with us on our contact page. If we can't resolve the issue then you can have your money back.